Oasis of relax between Venice and Treviso
B&B Ancillotto is located in Meolo, a quiet town in the countryside between Venice and Treviso. Few kilometers from the beaches of Eraclea, Jesolo and Caorle.
A friendly family-run hotel, ideal for resting during work commitments or enjoying a moment of relax during a holiday.
All the rooms with bath / shower, telephone, satellite TV, air conditioning and Internet connection.
There is also a large breakfast room with a panoramic terrace overlooking Meolo river, meeting room, and lift. The structure is wheelchair accessible.
In our rustic we offer a fabulous garden where you can relax surrounded by nature, a large private car park, a playground for children to enjoy the summer.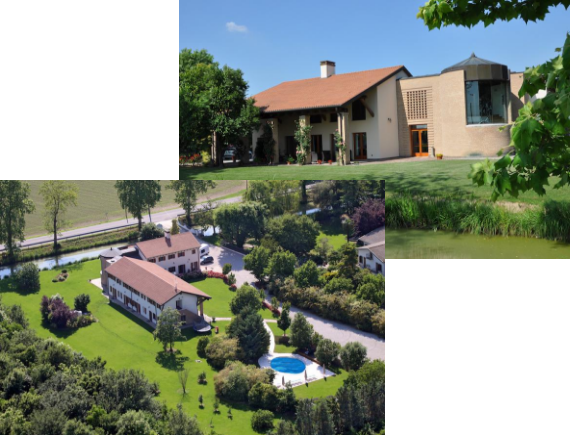 TRANQUILITY AND HOSPITALITY
A rustic where you can feel at home
B&B Ancillotto is located in Meolo (Venice) along the SS 14.
300 meters from the ATVO bus line for Venice.
3 km from Meolo Train Station.
13 Km from Venice Marco Polo airport.
Km 10 from the A4 - Quarto d'Altino highway exit.
15 km from the A27 - Treviso Sud highway exit.
A4 highway exit - Noventa di Piave / San Donà di Piave
SP 83 and SS 14 for 15 km towards Mestre - Venice
Exit Venice Airport
SS 14 for 21 km towards Meolo
Treviso Mare road
SS 14 for a total of 21 km